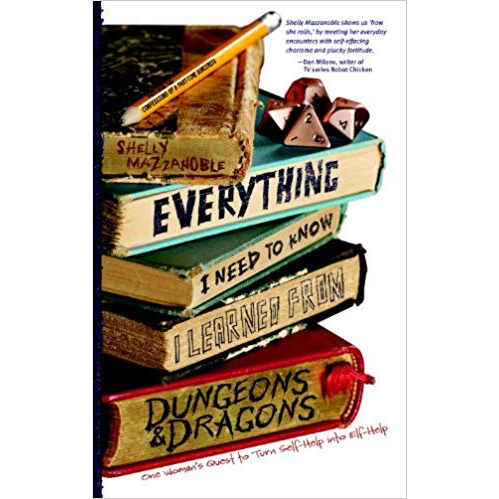 Everything I Need to Know I Learned from Dungeons & Dragons: One Woman's Quest to Trade Self-Help for Elf-Help
From the creative mind of Shelly Mazzanoble, author of Confessions of a Part-Time Sorceress and columnist for Dragon magazine, this tongue-and-cheek self-help tome uses the inimitable Dungeons & Dragon franchise as a foundation for well being. Filled with funny anecdotes, insights, and lots of wit, Mazzanoble unveils her life and various relationships—family, pets, boyfriend, coworkers—in an attempt at substative self examination. In the process, she embarks on her own heroic quest, albeit in the real world.
(This book may contain a small, black sharpie mark on the bottom edge, so that it can't be returned to a different wholesale.)
You must log in to comment.