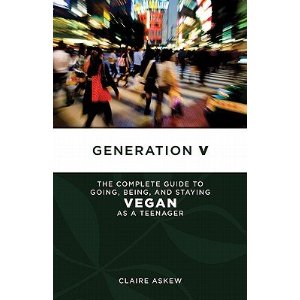 Generation V: The Complete Guide to Going, Being, and Staying Vegan as a Teenager
Going vegan is the single most important thing you can do if you want to get serious about animal rights. Yet, going vegan isn't always easy when you're young. You're living under your parents' roof, you probably don't buy your own groceries, and your friends, family, and teachers might look at you like you're nuts. So, how do you do it?
In this essential guide for the curious, aspiring, and current teenage vegan, Claire Askew draws on her years of experience as a teenage vegan and provides the tools for going vegan and staying vegan as a teen. Full of advice, stories, tips, and resources, Claire covers topics like: how to go vegan and stay sane; how to tell your parents so they don't freak out; how to deal with friends who don't get it; how to eat and stay healthy as a vegan; how to get out of dissection assignments in school; and tons more. Whether you're a teenager who is thinking about going vegan or already vegan, this is the ultimate resource, written by someone like you, for you.
You must log in to comment.