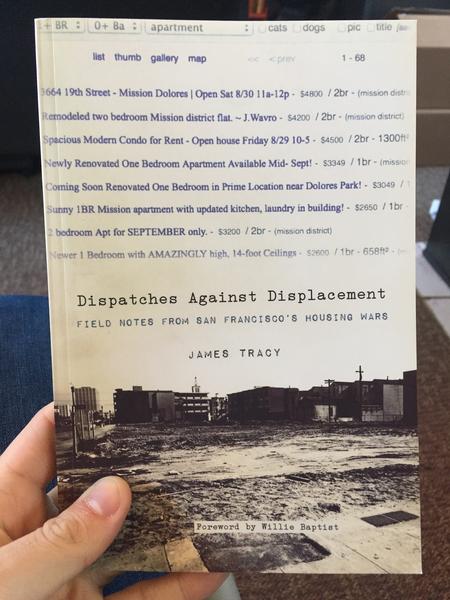 Dispatches Against Displacement: Field Notes From San Francisco's Housing Wars
Real experiences and battles against gentrification and resident displacement in the bay city

A detailed study and true story about how the government and economic system favors the rich when it comes to housing development and tells the poor, "that's just the way it is and there's nothing you can do about it." Tracy also offers solutions, however, through community connection and engagement. If you or someone you know has been affected by gentrification (in San Francisco or elsewhere) or if you are concerned at all about the future of housing for the lower-class in America, this book will inform you, fill you with passion, and give you a starting point for what to do about it.
You must log in to comment.