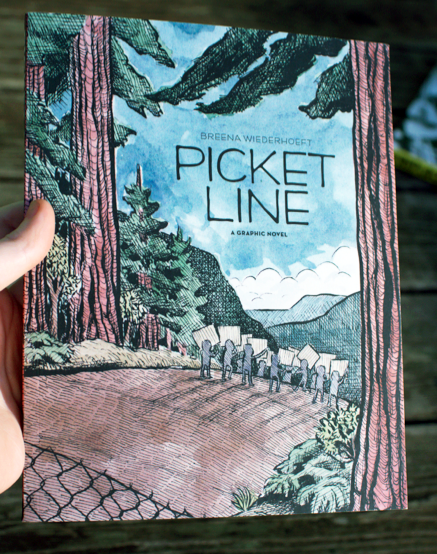 Picket Line: A Graphic Novel
Picket Line is the Xeric award winning graphic novel by Breena Wiederhoeft. It tells the story of Beatrice, a Midwestern girl living in northern California, who gets caught in the middle of a mounting battle between environmentalists and an unpopular land developer. In order to soothe her restless craving to belong, she must pick a side between her well-meaning boss Rex, and a growing mass of protestors fighting to save their treasured Redwoods. In this in-between state, Picket Line sets up camp, and its characters take their stand.
You must log in to comment.