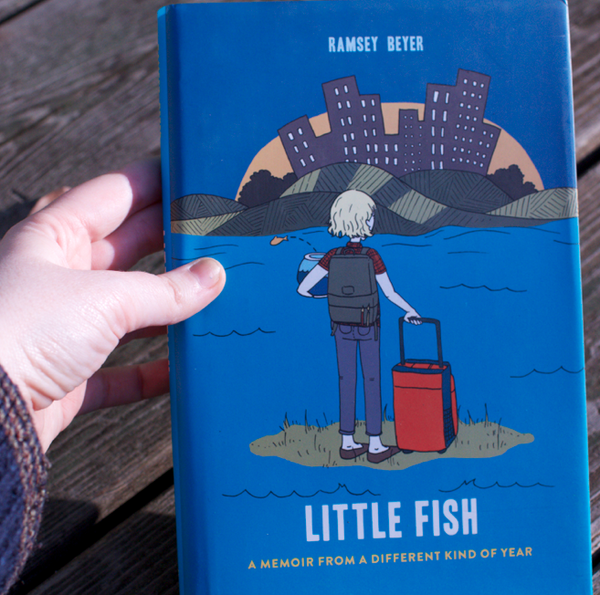 Little Fish: A Memoir From A Different Kind of Year
Told through real-life journals, collages, lists, and comics, this coming-of-age graphic novel illustrates the transformation of an 18-year-old girl from a small-town teenager into an independent urban college student. Written in an autobiographical style with beautiful artwork, Little Fish shows the challenges of being a young person facing the world on her own, challenging her own morality and ideas, and facing real world social issues for the first time. It demonstrates the uncomfortable nature of challenging yourself—as well as the excitement—that comes along with leaving your comfort zone and looks at the rewards of those risks and how they have improved her outlook and worldview.
You must log in to comment.