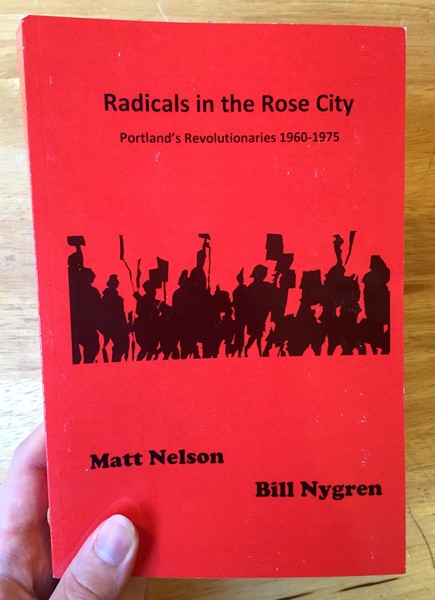 Radicals in the Rose City: Portland's Revolutionaries 1960-1975
Portland's long history of activism, social change, and radical politics began with Coxey's Army in 1893, a protest march to DC against economic conditions. Shortly thereafter Portland earned its reputation for labor struggles, especially on its port and shipyards. From there, laborers for Oregon's largest newspaper went on strike but they lost: the union was crushed; the workers were blacklisted; and the Portland Police Department created The Red Squad, their secret department for dismantling radical politics, now called the Criminal Intelligence Unit. This book heavily details student action from middle and working class academics who were opposed to the Vietnam War, storied events like the Vortex Festival, a psychedelic rock festival put on by Oregon's governor where drugs and nudity were allowed to keep the hippies too busy to protest Nixon's simultaneous visit, and events where the fear was warranted, like the faction of the Symbionese Liberation Army, the radical group who detonated bombs and organized bank robberies in Portland. Understanding the context of these events is very helpful in understanding the complex social fabric of what became the Portland of today.
You must log in to comment.