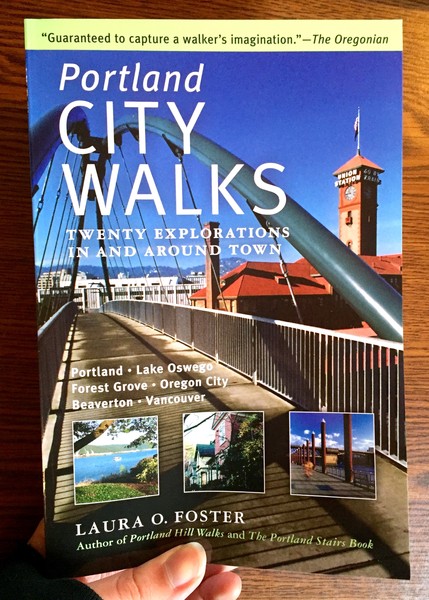 Portland City Walks: Twenty Explorations in and Around Town
Laura O. Foster has written a whole bunch of walking guidebooks to Portland, Oregon but if you only want one—and really want to get to know fair Portlandia on an intimate, neighborhood level, this is the one to pick up. These twenty walks take you through every part of Portland—geographically and culturally—and five of our suburbs as well. With the help of Portland City Walks, you'll be able to get to your walk by public transportation, find the best snacks along the way, and see the quirky, historical, and iconic sights that Portland and its surrounding area has to offer. The walks range from 2 to 6 miles, and you'll come away with a wealth of knowledge and a new appreciation for Portland, whether you're a long time local or here for a quick visit. It's got good maps and a great voice—it's like having a funny and smart friend show you around town.
You must log in to comment.