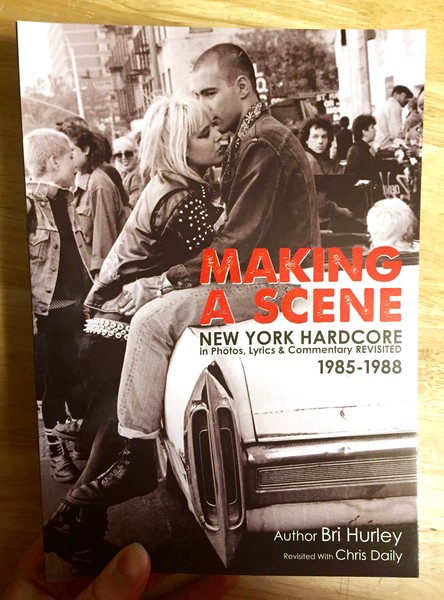 Making a Scene: New York Hardcore in Photos, Lyrics & Commentary Revisited 1985-1988
Photos, reflections, and lyrics combined to provide an immediate, intense look at the hardcore punk scene that centered around CBGB in New York City's Lower East Side in the late 80s. A major expansion of the original 1989 fanzine, with over twice the photographs and material. Features moments in the scene, waiting for shows or spilling into the streets. And plenty of live performance shots of bands like Agnostic Front, Absolution, Warzone, Damage, Rest in Pieces, Nausea, Children of the Night and more. Most of the writing, by participants at the time, touches on the big issues of the time: straightedge and skinheads. A fascinating document of the emergence of a genre that'll make you feel like you're right there in the midst of it.
You must log in to comment.