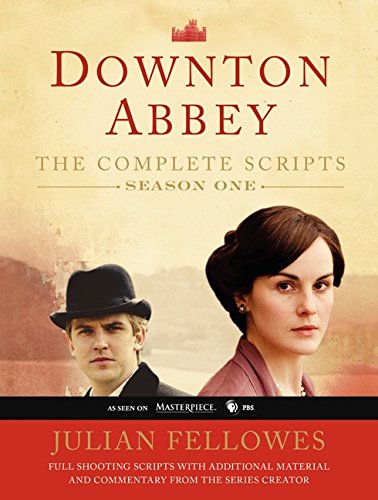 Downton Abbey: The Complete Scripts Season One
Set in a grand country house during the late Edwardian era, season one of Downton Abbey follows the lives of the Crawley family upstairs and their servants downstairs as they approach the announcement of the First World War. [Writer} Fellowes succeeds in not only entertaining his audience with a combination of sustained storylines and sharp one-liners but also in delivering a social commentary of British life. The scripts from season one give readers the opportunity to read the work in more detail and to study the characters, pace, and themes in depth. With extended commentary from Fellowes, highlighting key historical or dramatic details, this book gives invaluable insight, particularly for would-be screenwriters, into how Fellowes researched and crafted the world of Downton Abbey.
You must log in to comment.