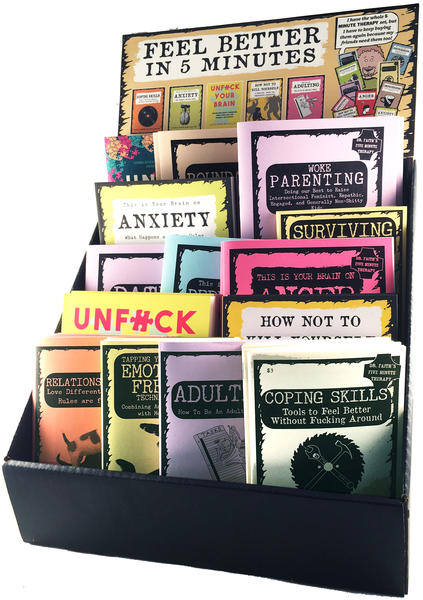 Dr. Faith Five Minute Therapy Subscription
You asked for it! We bring it! A year of Faith, delivered to your mailbox with a different zine every month. Please tell us what you already have, what you want to learn about, and what you want her to write about in the future! Rest assured, Faith will soon be larger than the rest of the publishing industry combined and it'll be the first time that women of color are represented more readily than boring people. Have a nice day.
You must log in to comment.