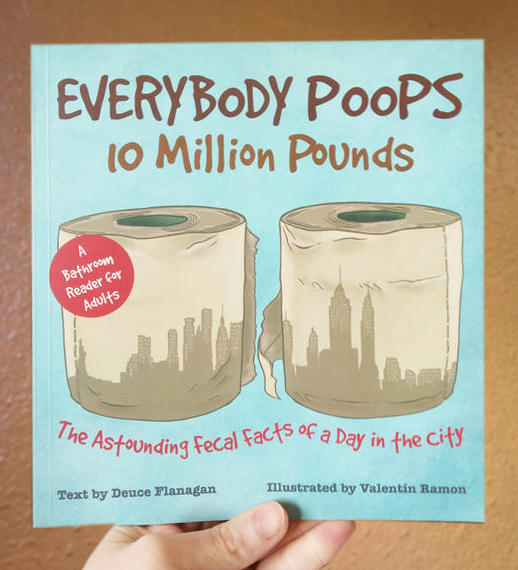 Everybody Poops 10 Million Pounds: Astounding Fecal Facts from a Day in the City
All the things you didn't ask for yet captivating throughout the ride, Everybody Poops 10 Million Pounds is the adult bathroom reader that'll leave you enlightened after your intestinal lightening in the morning, midday, or evening (who knows when nature decides to call?). From sewage practices of the past to the probable solutions of the future, enjoy the graphics and matter-of-fact snark while you go.
You must log in to comment.