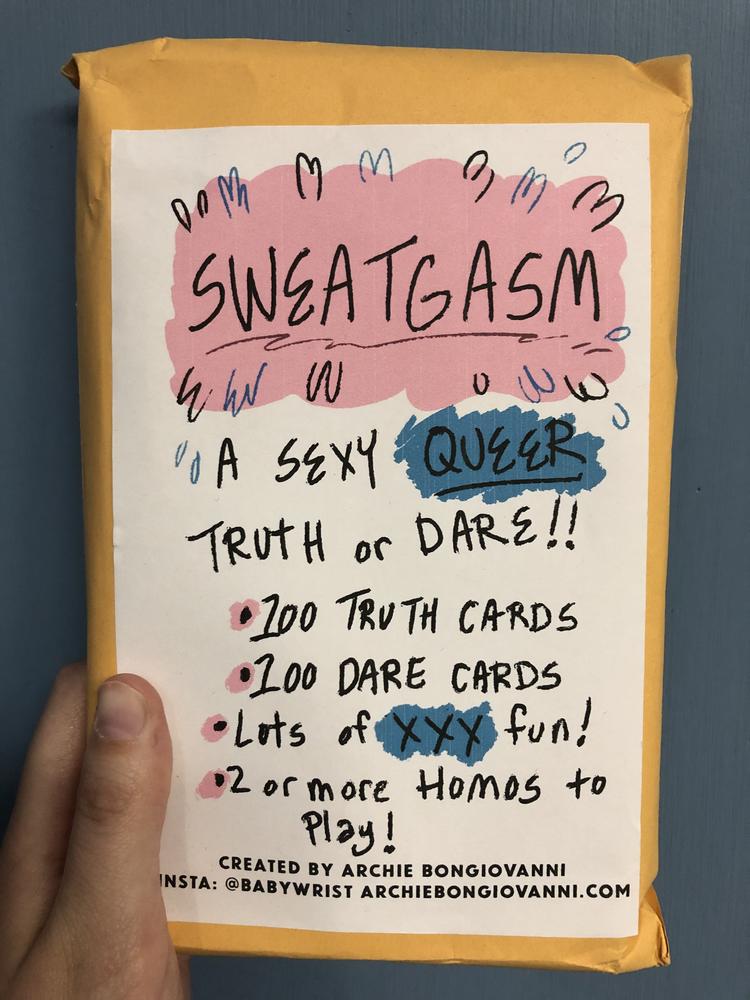 Sweatgasm: A Sexy Queer Truth or Dare!!
This isn't the kind of truth or dare game you played as kids. With 100 truth and 100 dare cards, the dares start at "pinch a nipple" and only get spicier from there! Have fun, respect boundaries - and keep a some safer sex supplies nearby just in case. (Not included!)
You must log in to comment.