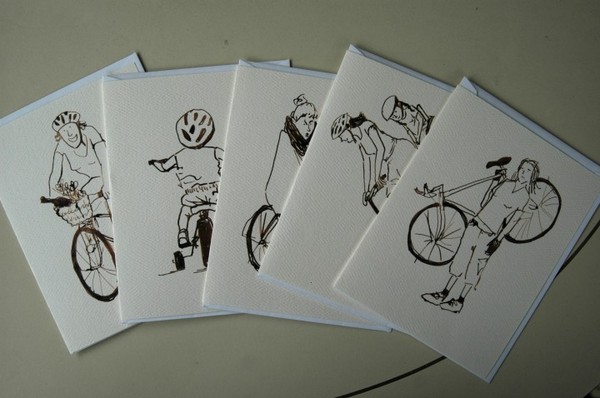 Women on Bicycles Through the Ages greeting card set
Five cards, each bearing one of Kate Berube's drawings of women of all ages riding bicycles (originally done for the second Taking the Lane zine), from infancy to motherhood to a classy old age. Kate's illustrations are friendly, evocative, and fun.
You must log in to comment.