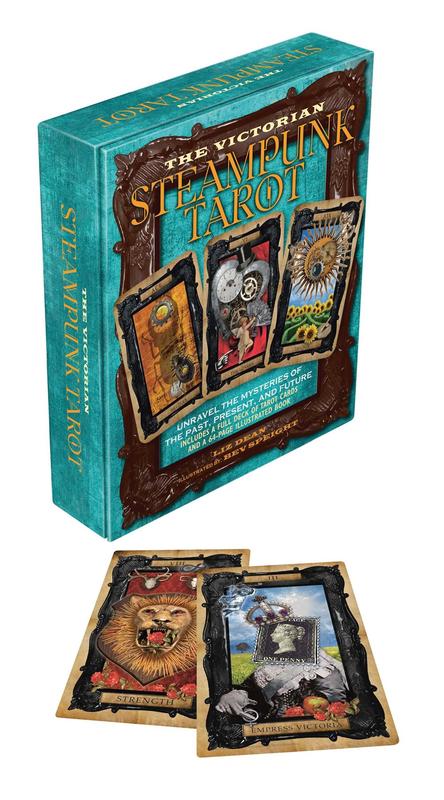 The Victorian Steampunk Tarot
Unravel the Mysteries of the Past, Present, and Future

Cards with clockwork bees, stained glass burlesque halls, mechanical moths clustering around rudimentary lightbulbs—immerse yourself in gorgeous imagery of a future that never was with this Victorian steampunk deck of tarot cards. This set comes with a deck of 78 cards based on the classic Smith Rider Waite system, with a book to help you interpret the art and meaning of the cards.
You must log in to comment.