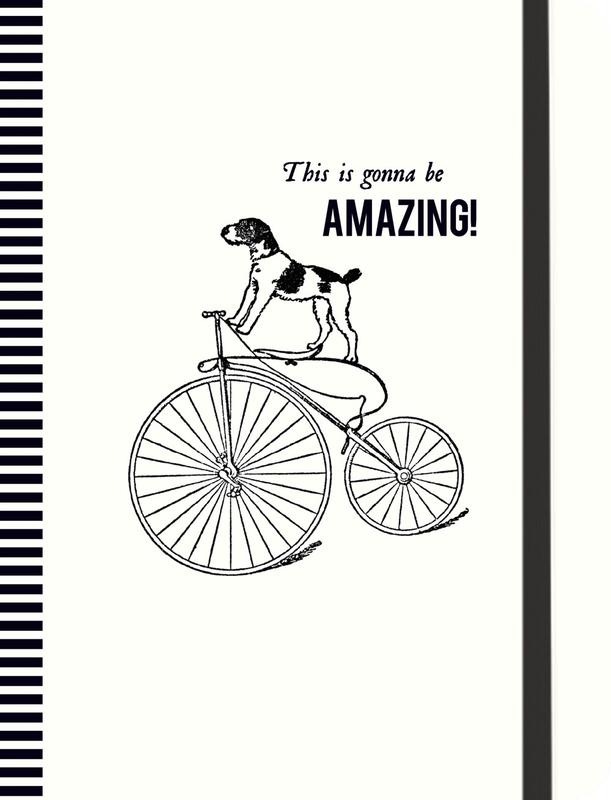 Cycling Dog Gilded Journal (Alice Scott Vintage Prints)
An adventurous pup on an old-timey "penny-farthing" bicycle leads the way to your wonderful writing, journal entries, and notes. With 160 lined pages, an embossed cover, and gilded page edges, this stylish gilded journal is ready to be taken for a spin.
You must log in to comment.