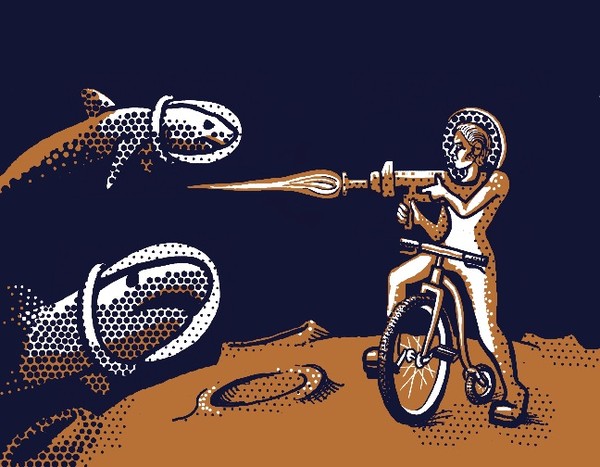 $25 Superpack: Feminist Bicycle Science Fiction
Feminist science fiction about ... bicycles? Sure, why not! In fact, we've got every reason why. We're pleased to be pioneering this genre, and we think you'll be thrilled and inspired by the stories we've brought you so far. This superpack includes three short story collections: The original Bikes in Space collection kicks off the visions of a pedal-powered future. Its follow-up, Bikes in Space 2, has a stupendous batch of intersectional sci fi stories, and Pedal Zombies continues the theme with a more narrow focus to put in your braaaaaains. Plus you'll get our first ever novel in the genre, The Velocipede Races, which takes it all in a more steampunk direction, with exciting sports action besides! This pack is a great introduction to the genre, and hopefully will motivate you to start writing your own stories featuring both bicycles and non-sexist perspectives on the future!
Oh yeah, and we'll throw in a Space Sharks sticker too!
You must log in to comment.