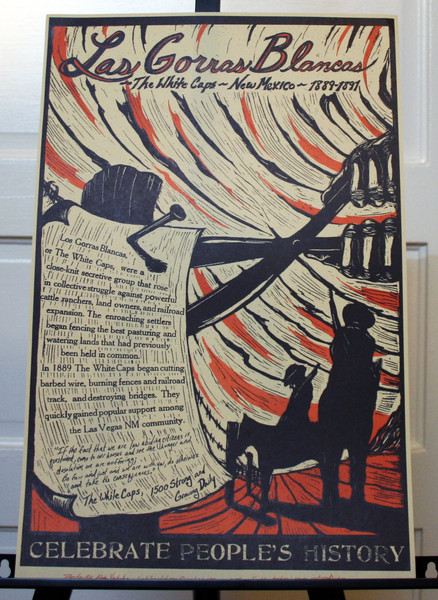 Las Gorras Blancas Poster
Las Gorras Blancas, or The White Caps, were a close-knit secretive group in collective struggle against powerful cattle ranchers, land owners, and railroad expansion. The encroaching settlers began fencing the best pasturing and watering lands that had previously been held in common. In 1889 The White Caps began cutting barbed wire, burning fences and railroad tracks, and destroying bridges. They quickly gained popular support among the Las Vegas, NM community. "If the fact that we are law abiding citizens is questioned, come to our houses and see the hunger and desolation we are suffering; Be fair and just and we are with you, do otherwise and take the consequences." The White Caps, 1500 Strong and Growing Daily.
*Have your poster shipped in a Poster Tube for extra protection! Posters not shipped in tubes will be folded in half for packaging and are more subject to wear while shipping.*
You must log in to comment.