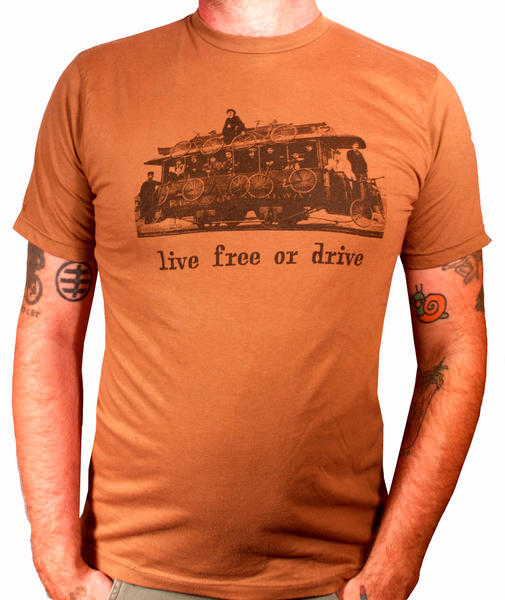 Live Free or Drive T-Shirt
We've been raised in a car-centric society where from birth to death our lives operate within metal boxes. But it doesn't have to be this way. We have options and the more time goes by, the clearer it becomes about the benefits of taking this road. Feel the joy of two wheels!
You must log in to comment.