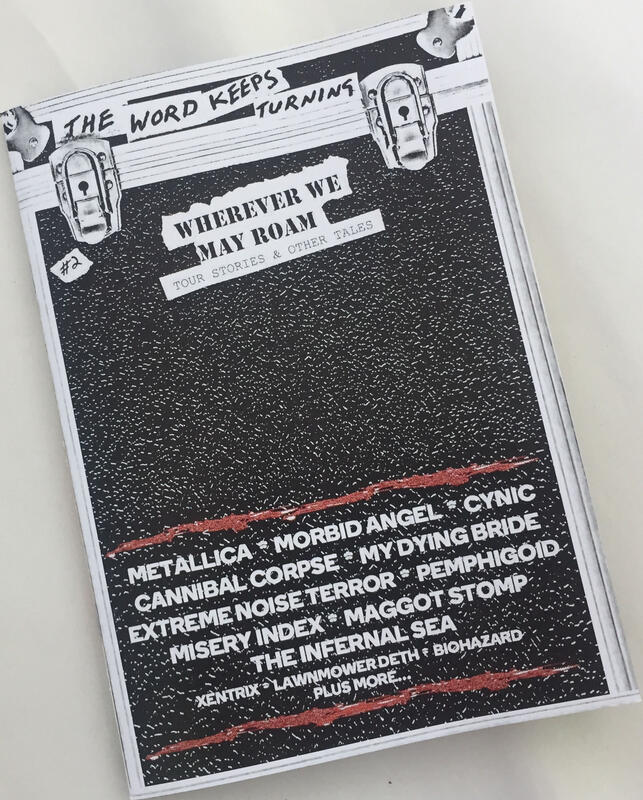 Wherever We May Roam: Tour Stories & Other Tales
Candid interviews with members of touring metal, punk, and rock bands are the focus of this issue of The Word Keeps Turning fanzine. You'll find interviews, photos, and road stories courtesy of bands including Metallica, Cynic, My Dying Bride, Cannibal Corpse, Extreme Noise Terror, Pemphigoid, Misery Index, Maggot Stomp, The Infernal Sea, Xentrix, Lawnmower Deth, Crippled Black Phoenix, and Biohazard. Plus a trip to LA's Sunset Strip Music Festival.
You must log in to comment.