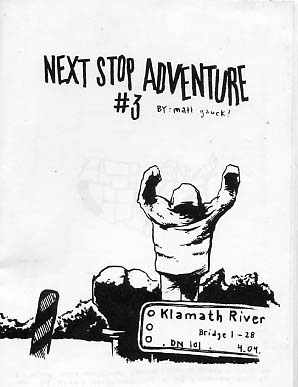 Next Stop Adventure! #3
Matt's 3rd issue of good-natured travel stories. Matt it turns out, uses just as many exclamation points in person as he does in his zine! He's an excited guy who wiles away his time biking around the US, swimming in hotel pools, and eating as much continental breakfast as is humanly possible. This issue spends time reflecting on his time in Savannah, GA and contains the story of dumpstering quite a lot of sex toys. Also Matt's attempt at bike trip haikus.
You must log in to comment.