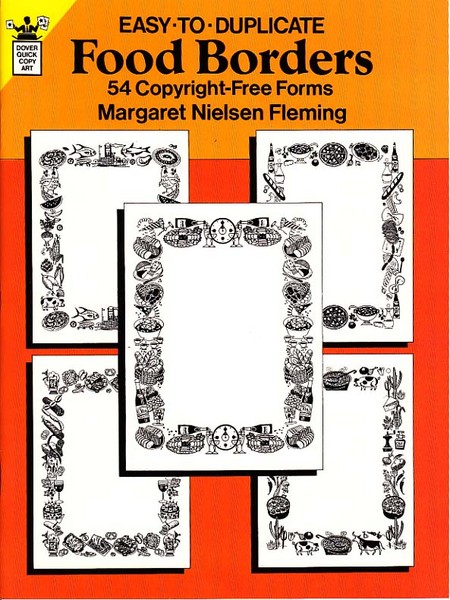 Easy to Duplicate Food Borders
Here you'll find 42 different full-page food border designs, each presenting a different food theme, each boldly printed and ready to duplicate. For smaller menus and flyers, twelve of the designs are repeated in half-page size. The bright festive designs cover a broad range of food specialties: delicatessen favorites, ice cream desserts, seafood dishes, country fair offerings, Asian cuisine, party foods, harvest bounty, vegetable cuisine, and many more. Simply choose a border, compose your message, and run off as many copies as you need on any copier.
You must log in to comment.