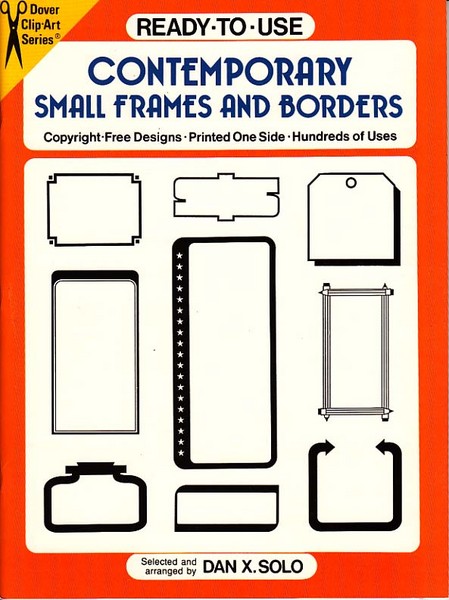 Ready to use Contemporary Small Frames and Borders
Here is a handy archive of 352 simple, eye-catching frames and borders in 32 styles, ideal for setting off copy in want ads, directories, catalogs and other media. Each design is presented in 11 different sizes and many of the motifs are enhanced with scalloped edges, musical notes, film sprocket holes, and other attention-getting devices.
You must log in to comment.