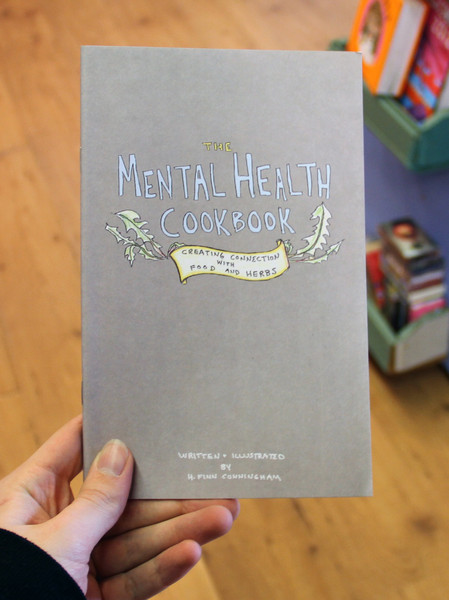 Mental Health Cookbook: Creating Connections with Food and Herbs
An illustrated guide to creating connections to the natural world through engaging with plants, nutrients and microorganisms. Not a traditional cookbook, The Mental Health Cookbook is a How-To D.I.Y Guide covering: nutritional basics, sprouting, fermenting (making yogurt), gardening, foraging wild edible plants, medicinal herbal remedies, flower essences and more. It's a wonderful exploration of what it takes to feel connected to our food again. As the author says, "For those of us who are concerned with social and environmental justice, nutritional self-care can seem like a luxury, and indulgence, in the face of so many crises."
You must log in to comment.