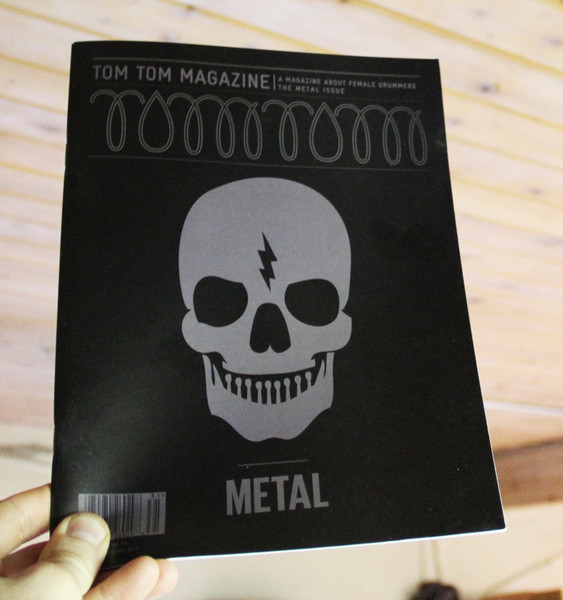 Tom Tom #13: The Metal Issue
The magazine that solely focuses on women drummers brings the world one of their most ambitious efforts yet—an all metal issue! Features dark and intense photos of a variety of bad asses on the skins, I am reminded of how refreshing this mag always is. It's not that I'm a fan of bands named things like "Masterbeater," as much as I'm interested in the most important lesson that punk has taught us: You can do that too and have fun in the process, especially if you're queer or a woman or have a powerful message or example to display in another way! Because, as each of our experiences could probably dictate, the kinds of people you see on the metaphorical stage of life seem to either open or close doors respectively. As far as content, this issue packas the Oral History Project at Moma, a guide to Barcelona's (women) drummers and their favorite spots, some road recipes, some bad ass and inspiring metal drummers of all styles and varieties, an interview with Haim, a feature on Jackson, MS, metal bass pedal techniques, including playing double bass combos on a single pedal, the theory on planning fills, and some much more inspiration is packing into these pages, like gear reviews, an interview with a woman drum tech, record/book/dvd reviews, and a wee bit about math.
You must log in to comment.