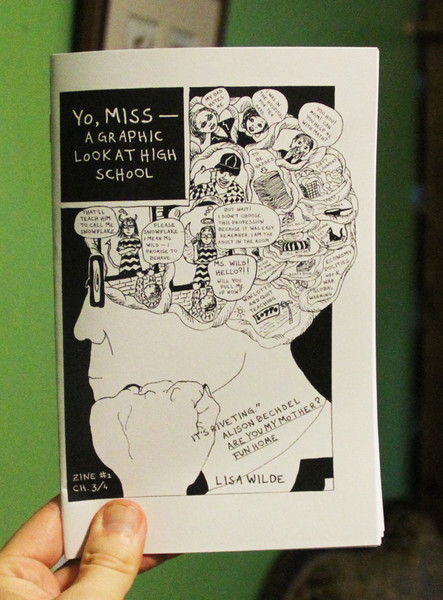 Yo, Miss #2: A Graphic Look at High School
Lisa Wilde is an artist who has taught at Wildcat Academy, a second chance high school in Brooklyn, for the past 16 years. This serialized graphic novel comes from her perspective as a teacher there. We follow her ongoing students as she takes a class on an annual fishing trip to the Hudson River next door. The kids hate the idea until, of course, they find a way to get competitive—how much their racial heritage has equipped them for this day and who can catch the most fish. There are heartbreaking moments of course, like the student in the wheelchair who really wanted to go but got skipped by her ride service and then three busses in a row. There is no shortage of other narrative action. Television isn't scripted this well. A student discloses her pregnancy. Another is overcoming this effects of being assaulted. And we get part two of Oedipus, which the students seem to really get. "The play hows how easy it is to be blind to the truth." and "Seeing the truth meant losing it all." And in a cliffhanger moment, the dudes in the jail cell are hanging on every word, wanting to know what happens next. The graphic novel format perfectly creates emotional proximity between the reader and the student. It's funny. It's hard to read at times. It's sad. It's uplifting. It's hopeful. As her students say, "The only reason I'm taking this test is because I like you Ms Wilde."
You must log in to comment.