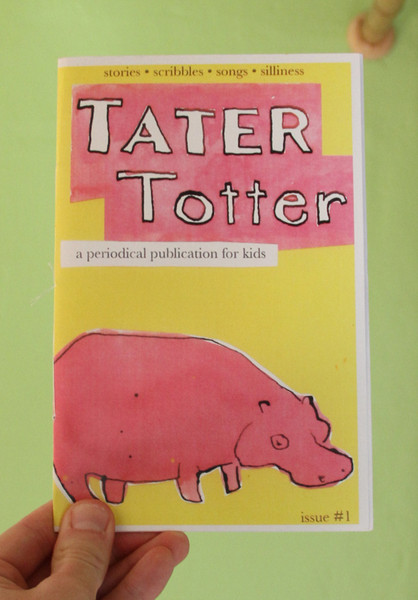 Tater Totter #1: A Periodical Publication For Kids
As zinester Martha Grover said of Tater Totter, "I'm really glad I have nieces and a nephew so I can give them one of these zines every time a new one is published. It seems like a shame not to give it to every kid I know! Kate really takes her time putting each zine together and is so thoughtful about every little detail. Her artwork is amazing and each story or segment just sparkles with her playfulness and personality. Kate is a long-time children's illustrator and has worked as a nanny for years, so she really knows what kids like. I highly recommend you check out Tater Totter." Best for childish adults or actual children ages 3-7.
You must log in to comment.