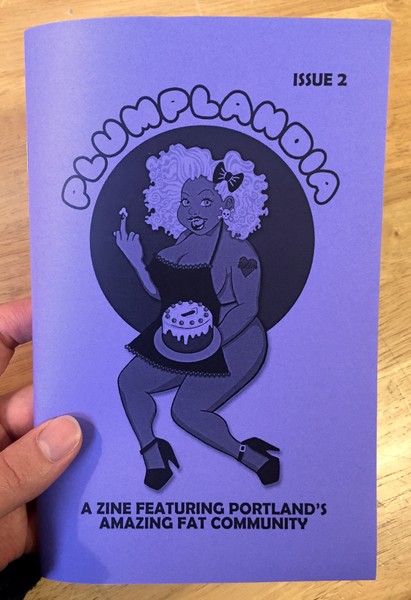 Plumplandia #2: A Zine Featuring Portland's Amazing Fat Community
Plumplandia is a zine celebrating works created by Portland's amazing fat community! The second issue is even better (and a little racier) than the first! Stefanie writes about being afraid and loving yourself anyway, Leathia writes about diversity in the fat acceptance movement, Kim writes about her search for the Fat Buddha, Mads writes about being a disruptive fattie in the beauty industry, a resource page for bicycling for fat folks, advice about street harassment, and a whole lot of great comics and art that spread the radical notions of body positivity and loving yourself.
You must log in to comment.