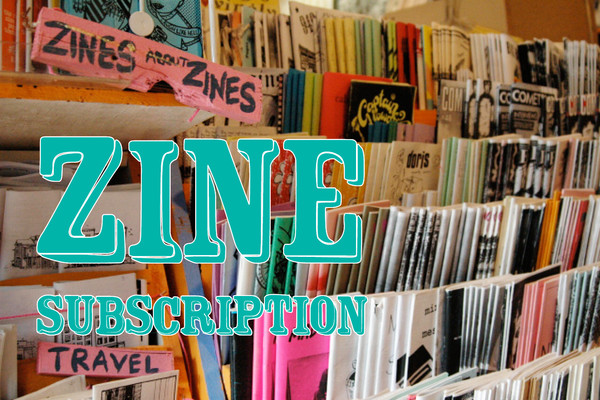 6 Month Zine Subscription
Want a package of four to five zines every month that's tailored exactly to your peculiar and wild tastes? We'd love to set you up.
Just like our BFF subscription, if you'd like to support our publishing projects and mission, we can help you do that with the subscription program!
You'll receive some new titles and some old. You can select subjects (in your order notes) that you are interested in (as well as things that you would not be interested in) and we will custom-tailer a package for you each month, according to your interests, giving you at least 20% more than you paid for! Postage is included in the cost.
For foreign orders, the amount of zines that you receive will be reduced based on the shipping costs to your country.
You must log in to comment.