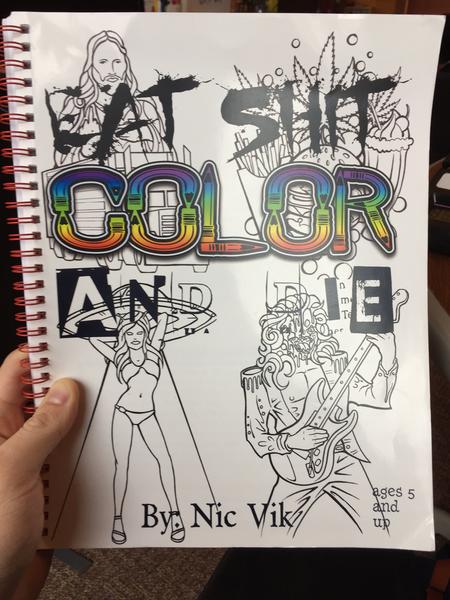 Eat Shit and Die: Color
Color all over the grotesque and taboo

Relax and color all sorts of crazy shit. It has Jesus flipping you off from the back of a dump-truck, extra-terrestrial exotic dancers, a shark chugging beer. Must I go on?

Okay! A T-Rex that looks like a dick, a mother throwing up in a stroller, a man on fire riding a bike. You get it.
You must log in to comment.