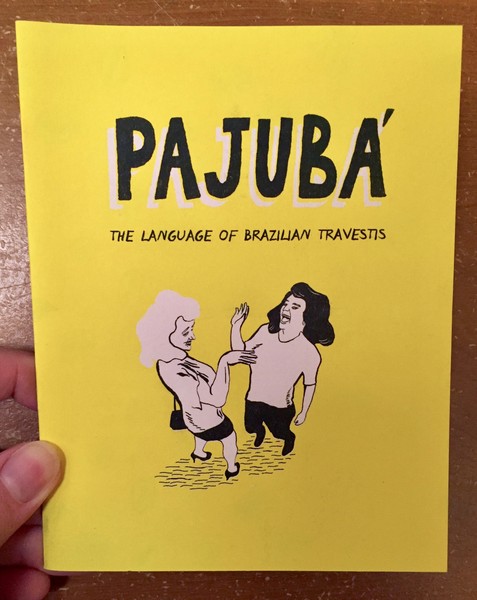 Pajuba': The Language of Brazillian Travestis
"Travestis" are a third gender in Brazil (though some identify as women. Pajubá is their "anti-language," a coded way of speaking that prevents outsiders from understanding them. The language is a mix of Yoruba and other African languages on a Portuguese structure. This zine is a beautifully-illustrated guide not to speaking the language, but to understanding what it is, why it's needed, who speaks what variations of it, and of one way that queerness can be linguistically constructed.
You must log in to comment.