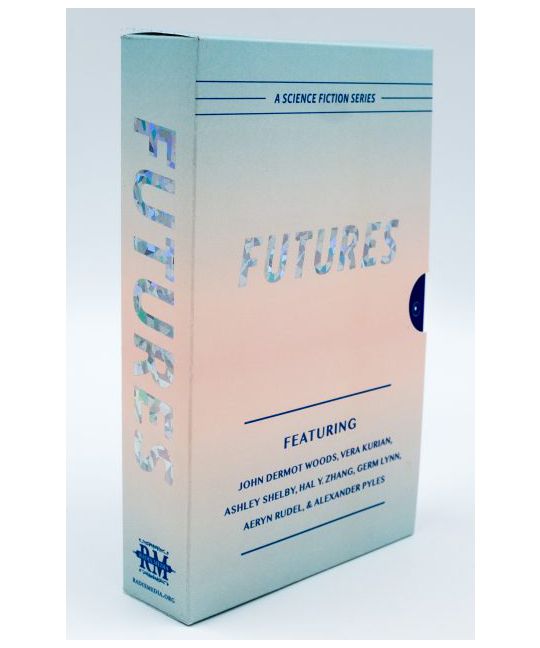 Futures: A Science Fiction Series (Box Set)
An embattled wind engineer facing personal and climatyic disaster. A society on the brink of collapse. Polar bear mutiny. And, of course, robots! This box set—edited, designed, printed, and bound in-house by the workers of Radix Media—includes seven chapbooks from Futures: A Science Fiction Series, which was originally published as a monthly subscription: Always Blue by Dermot Woods, Guava Summer by Vera Kurian, Muri by Ashley Shelby, Hard Mother, Spider Mother, Soft Mother by Hal Y. Zhang, What You Call by Gern Lynn, A Point of Honor by Aeryn Rudel, and Milo by Alexander Pyles.
You must log in to comment.