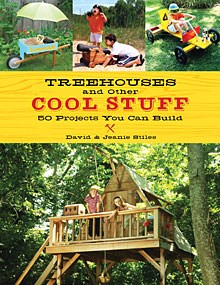 Treehouses and Other Cool Stuff: 50 Projects You Can Build
DIY tree forts, go-carts, a portable lemonade stand, a raft made from recyclables, and even a cannon! This heavily illustrated book covers carpentry basics, safety, modifications, and more, for responsible kids & fun-loving adults. Bring your imagintionation and ingenuity to the table (and while you're at it: make that table)!
You must log in to comment.