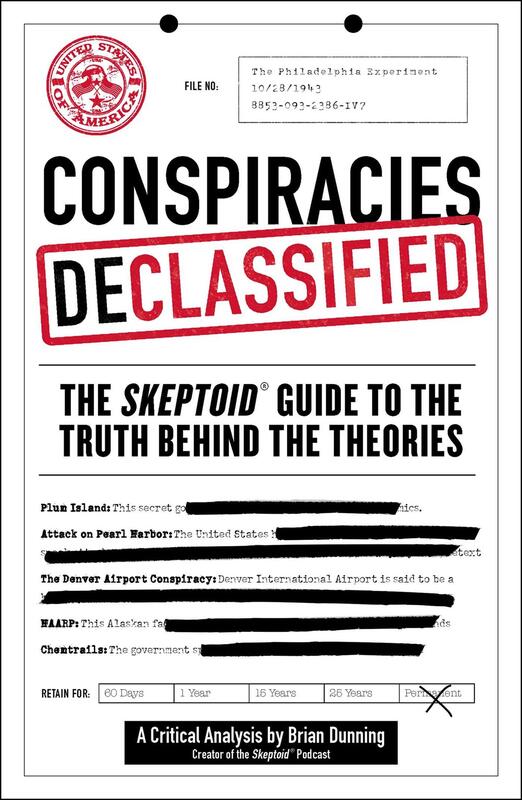 Conspiracies Declassified: The Skeptoid Guide to the Truth Behind the Theories
Brian Dunning brings his considerable experience founding the company BuyLink to "debunking" any number of conspiracy theories in this book. It is therefore perhaps ironic that Dunning himself was convicted of conspiracy to commit wire fraud in 2014 and sentenced to 15 months in prison and a considerable fine. Dunning argued that the San Jose District Attorney's conspiracy theory implicating him was without merit, and later said he was forced to plead guilty to a "made-up crime." Although he was unable to persuade the judge in this instance, the author and convicted felon perhaps does better in this book.
(This book may contain a small, black sharpie mark on the bottom edge, so that it can't be returned to a different wholesaler.)
You must log in to comment.