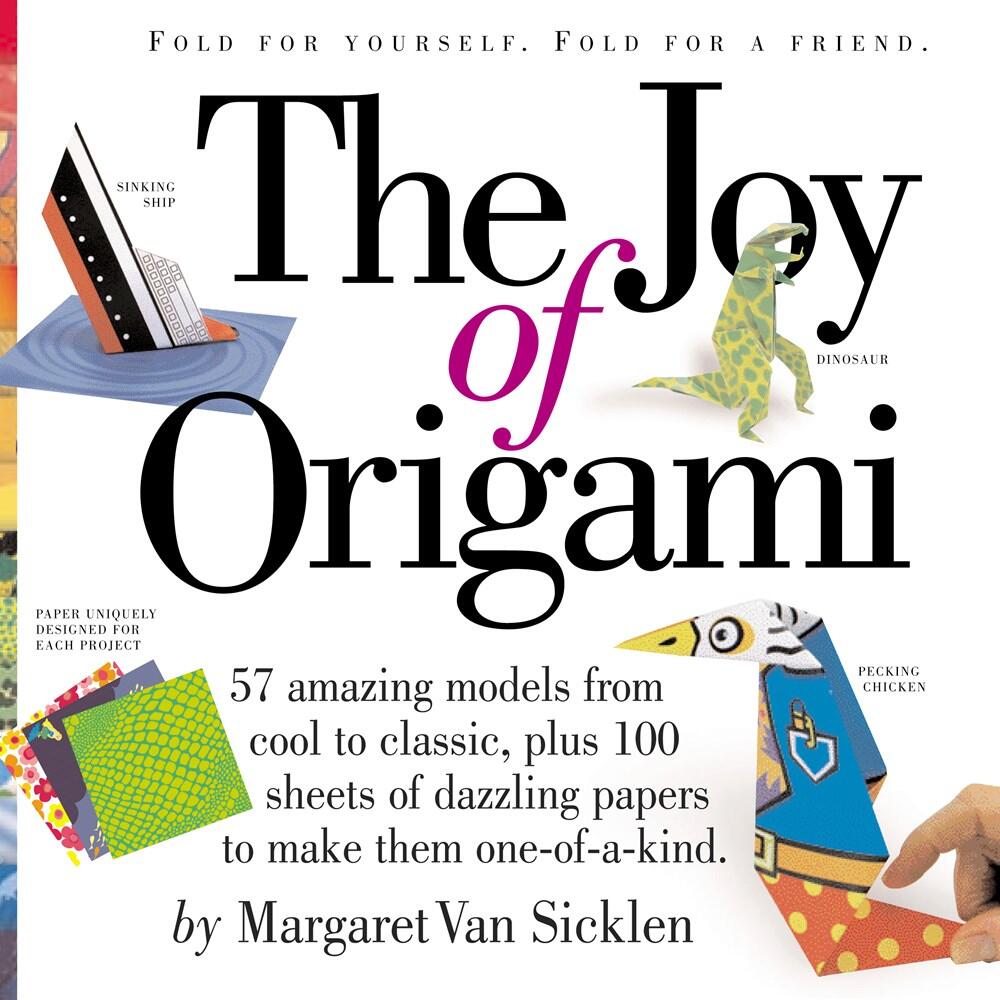 The Joy of Origami
Instructions to make 57 different origami figures, including classics and modern originals, plus 100 sheets of one-of-a-kind paper designed specifically for each project to help bring them to life.
(This book may contain a small, black sharpie mark on the bottom edge, so that it can't be returned to a different wholesaler.)
You must log in to comment.