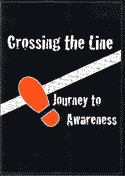 Crossing the Line DVD: Journey to Awareness
"Crossing the Line" tells the story a group of Richmond, CA, high school students as they learn about and attend the annual protest at Fort Benning, GA, to shut down the School of the Americas. The SOA is a training camp for foreign armies to perform acts of terrorism on their populations or to depose disagreeable politicians. The students filmed and produced the documentary, so this is a record not only of an important political action against a terrifying dirty little military secret, but also of the students' awakening consciousness about the issue and about the nature of filmmaking. Very moving, and including interviews with line-crossers Guadalupe Chavez and Linda Aguilar, and Pete Seeger.
You must log in to comment.