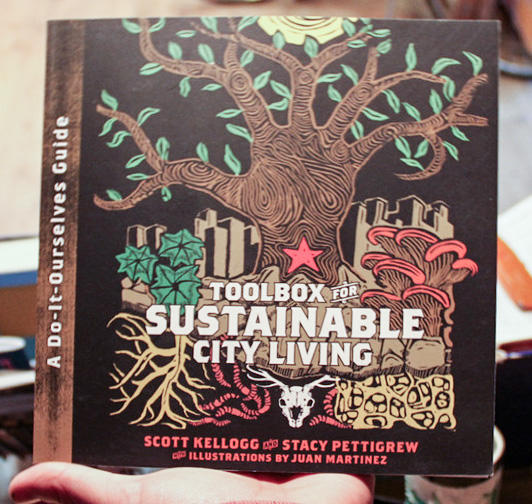 Toolbox for Sustainable City Living
Wow, what an exciting book! Scott and Stacy, co-founders of Austin's Rhizome Collective Warehouse, deliver an amazing guide to DIY guide to building locally-based, ecologically sustainable communities in today's cities. The text is straightforward, it's illustrated by Juan from the Beehive Collective, and there are even diagrams to explain how urbanites can have local access and control over things like food, water, waste, energy, and bioremediation of toxic soils. It's written for people like us: living on the cheap and employs salvaged and recycled materials. An essential tool for transitioning into a sustainable future threatened by the converging trends of global warming and energy depletion. Learn about rainwater harvesting, straight vegetable oil, bicycle windmills, passive solar, composting, asphalt removal, and so much more!
You must log in to comment.