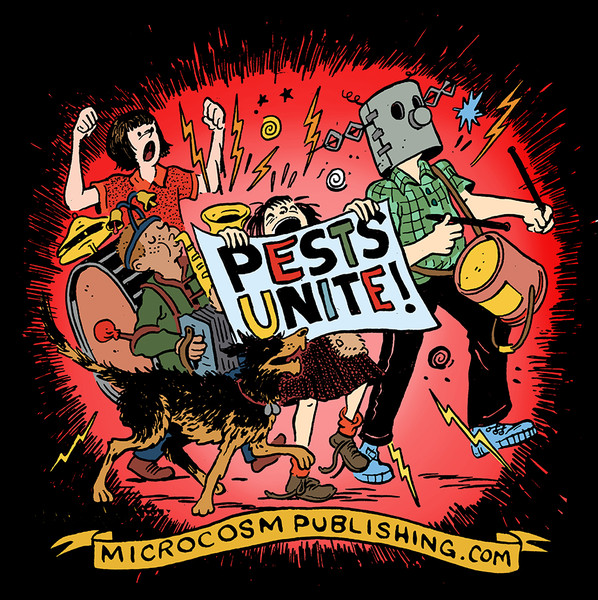 6-Month BFF Subscription: Every Title We Publish!
Do you love what Microcosm publishes?
Do you want us to publish more books that empower readers to change your lives and worlds?
Would you like to receive each new title as it's published?
Subscribe as a BFF to our new titles and we'll send you at least ten new titles that we publish over the course of six months!
The 6-month subscription is on a sliding scale, pay-what-you-can-afford fee with postage included. In addition to reading, we try to include any other material that we make. Also, include your t-shirt size for a surprise!
P.S. Want a sweet care package every month but would rather have stuff that fits your specific interests than stuff that's new? Join our Special Interest Group and tell us what you like most! We'd love to pick things out that will delight you!
P.P.S. If you just want bicycle books, now you can become our Bicycle Revolution BFF! Only want books about music? Our Punkscription may be for you! Dig our sustainable living / DIY / cookbook stuff most? Get the Good Life BFF!
You must log in to comment.