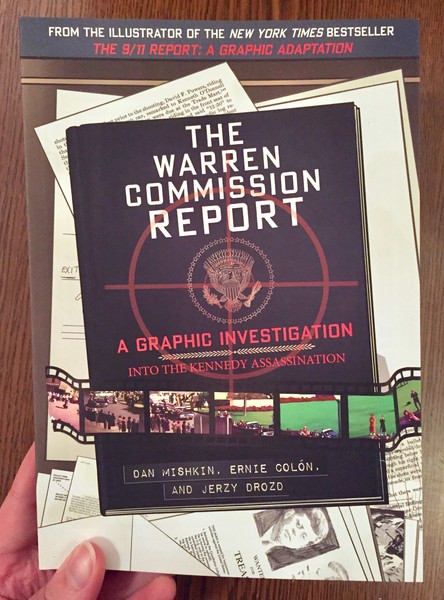 The Warren Commission Report
If you're into mind-blowing conspiracies, then this graphic guide of the Warren Commission Report is a doozy. You'll get an analysis of Lyndon B. Johnson's seven-member commission appointed to investigate the assassination. In its report, the Warren Commission determined that there was "no credible evidence" conflicting with its conclusion of a lone gunman. Artist Ernie Colón, bestselling illustrator of The 9/11 Report: A Graphic Adaptation, teams up with author Dan Mishkin to provide a unique means of testing the commission's findings, unraveling conflicting narratives side by side through graphic-novel techniques. Spoilers: It may have not been as cut-and-dry as the report's conclusion made it out to be.
You must log in to comment.