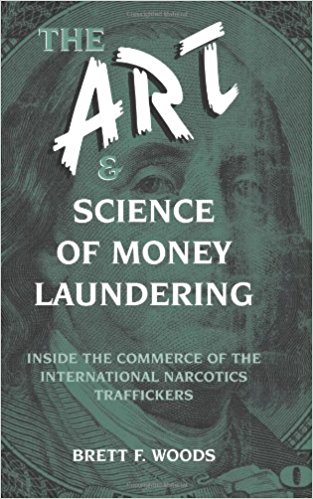 The Art and Science of Money Laundering
In this authoritative and thorough volume on money laundering, certified fraud examiner and former Secret Service agent Brett F. Woods puts his expertise in the financial fraud arena to good use! He explains how money is laundered, analyzes the state of money laundering around the world, from Afghanistan to Zimbabwe, and calculates the percentage of money laundering done by narco-traffickers, organized crime networks, and other enterprises. What's more, he describes and critiques various nations' and organizations' (the US's and UN's in particular) new money-laundering countermeasures and international financial intelligence units in great detail, and examines the roles of offshore banking and tax havens in the laundering process. This is an essential reference and resource for any law enforcement professional, private investigator or lawyer, and a fascinating read for your average curious citizen or adventurer. To delve into the world of money-moving and crime, read on!
You must log in to comment.