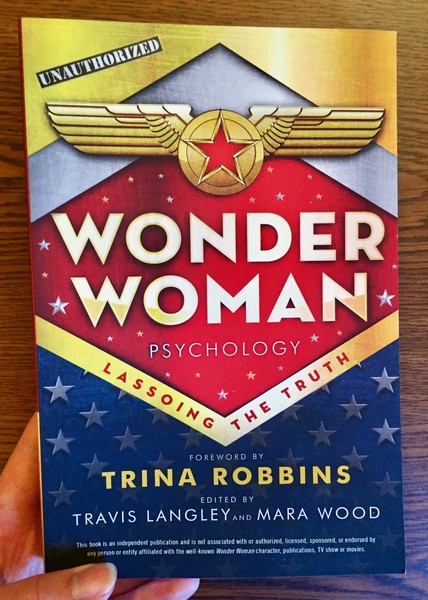 Wonder Woman Psychology: Lassoing the Truth
So the superhero Wonder Woman was created by a famous psychologist named William Moulton Marston. This anthology explores this reality, and is part history of psychology, part psychological analysis of Diana's myth. It has a lot of insights about gender, culture, and power—and what it means to be a hero, and wonderful.
Contributors: Jenna Busch * Erin Currie * Wind Goodfriend * Annamaria Formichella-Elsden * Tim Hanley * J. Scott Jordan * Lara Taylor Kester * Nina Taylor Kester * Alan Kistler * Rebecca M. Langley * Travis Langley * Martin Lloyd * Emilio J. C. Lobato * Mike Madrid * Elizabeth Holloway Marston * Jeff Pisciotta * Trina Robbins * Janina Scarlet * Laura Vecchiolla * Eric D. Wesselman * Mara Wood * Caitlin Yogerst * Chris Yogerst * E. Paul Zehr
You must log in to comment.