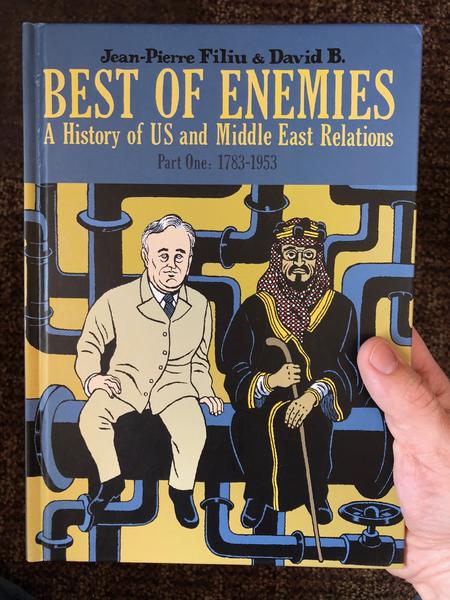 Best of Enemies: A History of U.S. and Middle East Relations, Part One: 1783-1953
Struggling to grasp the complexities of the Middle East's relationship with the U.S.? Fear not. Famous historian Jean-Pierre Filiu and award-winning artist David B. help you understand the conundrum with beautiful imagery and concise summarizations with their historical graphic novel about the regions' tumultuous relationship. In Part One, you'll learn about early relations between the United States and the Middle East, as well the "origin stories" to help better contextualize their relationship.
You must log in to comment.