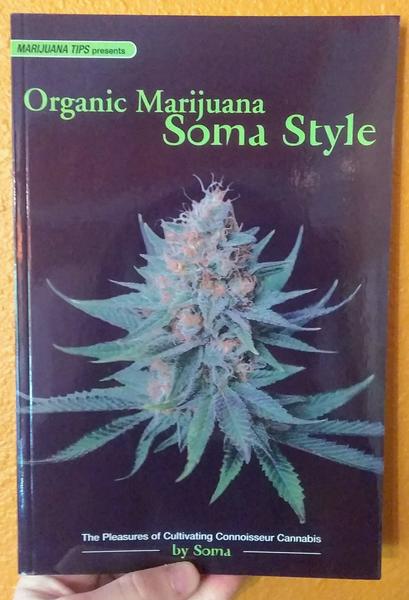 Organic Marijuana, Soma Style: The Pleasures of Cultivating Connoisseur Cannabis
by Soma

Author
For those who have been curious about marijuana growth and cultivation, this is your guide to a greener garden!
This book shows how going organic can bring out your bud's true flavors and connoisseur qualities. You'll learn how to sprout and care for seedlings, make your own organic soil, build indoor grow beds, control pests, select varieties and more. Additionally, it will help nourish your understanding and appreciation for the natural world, and its beauty/usefulness.
Plus: 16 page of lush photography, breeding tips, and an appendix of organic resources!
You must log in to comment.