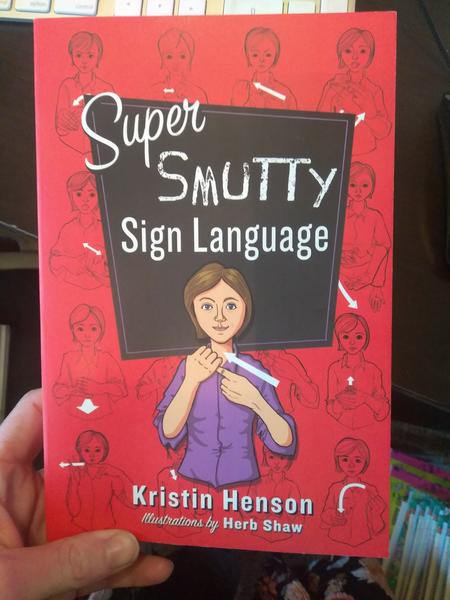 Super Smutty Sign Language
Insults, innuendos, and pop culture memes you never knew you were curious to see (try?) in American Sign Language until you saw them all in one handy book. Super Smutty Sign Language gives an educational ride into the NSFW bar talk that'll make you hide your face behind your hands or duck under the table for cover before returning for more.

Learn your favorite phrases. Memorize the insults to find the accompanying comebacks to slam down for a surprise attack. Or perhaps find that saucy pick-up line you might use as an inside joke. With side notes and detailed illustrations, Super Smutty Sign Language shares it all with wit and stark confidence.
You must log in to comment.