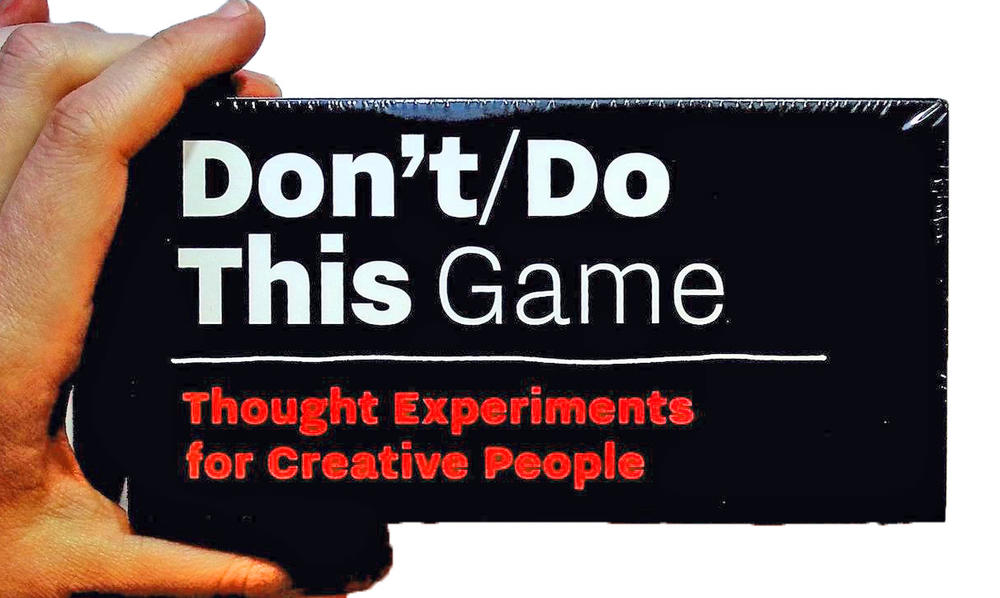 Don't/Do This - Game: Thought Experiments for Creative People (Time Management for Creative People)
This game stimulates creativity through limitations, encouraging players to explore their limits and step outside of their comfort zones. It can be played solo, with two people, or in groups. Start by taking three "Do" cards and three "Don't" cards. These will start you on your next unique imaginary project.
You must log in to comment.