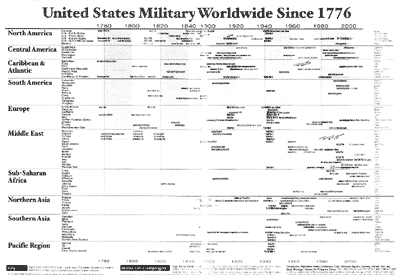 US Military History since 1776 poster
Maybe it's just me but it's absolutely overwhelming to see 230 years of constant wars being waged by the United States all across the globe - particularly consolidated onto one document like this! Even the wars that you were familiar with can be made yet more staggering by looking at them in the context of an era or just how involved we've been over the last 100 years! Draw your own conclusions with this excellent poster!*Have your poster shipped in a Poster Tube for extra protection! Posters not shipped in tubes will be folded in half for packaging and are more subject to wear while shipping.
You must log in to comment.