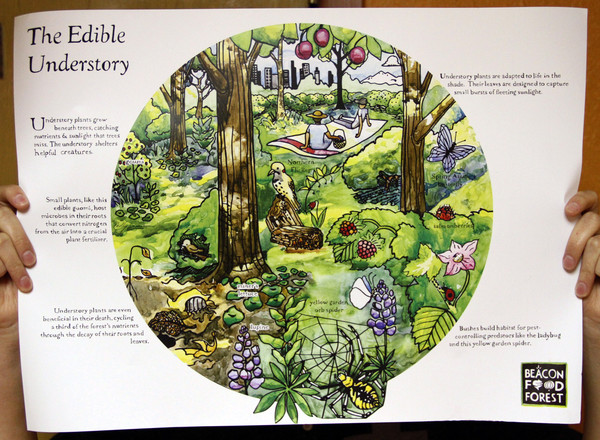 The Edible Understory Poster
In the Beacon Food Forest, community members have created guilds of plants working together to create a bountiful landscape. In this illustration comfrey and clover grow underneath a pear tree. Comfrey and clover have dense roots and foliage. These tangles keep out other plants, like grass, that would compete with the pear tree's shallow root system.
*Have your poster shipped in a Poster Tube for extra protection! Posters not shipped in tubes will be folded in half for packaging and are more subject to wear while shipping.*
You must log in to comment.