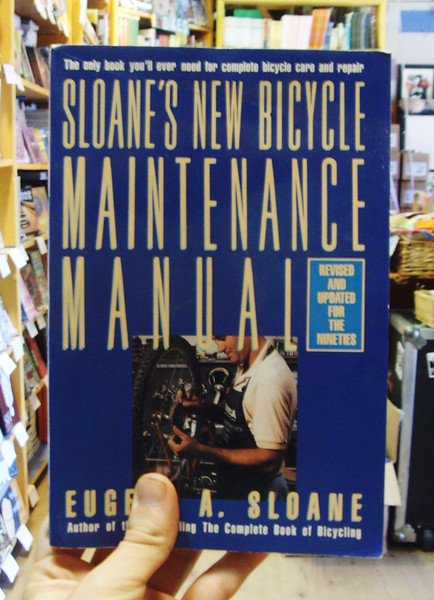 Sloane's New Bicycle Maintenance Manual (used)
Eugene Sloane's manual is a new edition of the author's guide to purchasing, riding, and performing basic maintenance on bicycles. Sloane's book is considered the standard guide for bike shops and experts in the field who need a reference; or just for people who enjoy fixing their bikes themselves.
Practices covered include keeping brakes and frame safe; adjusting derailleurs (including index systems); lubing and repacking bottom brackets, hubs, and headsets; caring for chains and freewheel, pedals, saddles, handlebars, cables, tires; and trueing and building wheels.
You must log in to comment.