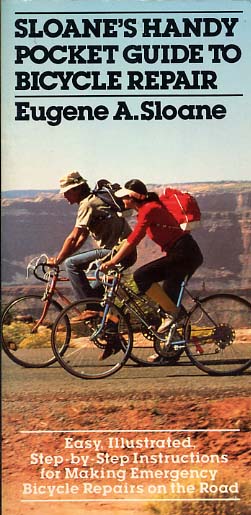 Sloane's Handy Pocket Guide to Bicycle Repair *used*
This guide includes a list of all the tools you'll need on a bike trip, how to repair broken or barely functioning brakes, adjusting the dérailleur, fixing tire punctures, steering and pedaling problems, and seat, wheel, and chain problems. Lots of pictures! Handy and tiny!
You must log in to comment.