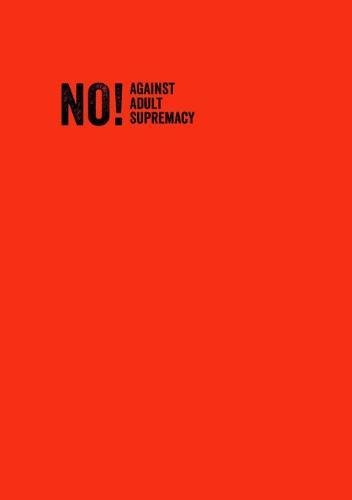 No! Against Adult Supremacy
As we articulate forms of oppression historically obscured by ruling groups, we cannot forget the ageist logic which conditions the relationship between adults and children. For all intents and purpsoes, it mimics the formations of subjugation and dehumanization characteristic of sexism, racism, classism, etc. No! Against Adult Supremacy is an anthology of zines, originally published online, concerning this damning logic. It explores topics like gender nonconforming youth, anti-capitalist education systems, the reduction of parental rights, all under the umbrella of youth-oriented anarchist thought.
"Every heirarchy, every abuse, every act of domination that seeks to justify or excuse itself appeals through analogy to the rule of adults over children. We are all indoctrinated from birth in ways of "because I say so." The flags of supposed experience, benevolence, and familial obligation are the first of many paraded through our lives to celebrate the suppression of our agency, the dismissial of our desires, the reduction of our personhood. Our whole world is caught in a cycle of abuse, largley unexamined and unnamed. And at its root lies our dehumanization of children." -from the Introduction
You must log in to comment.