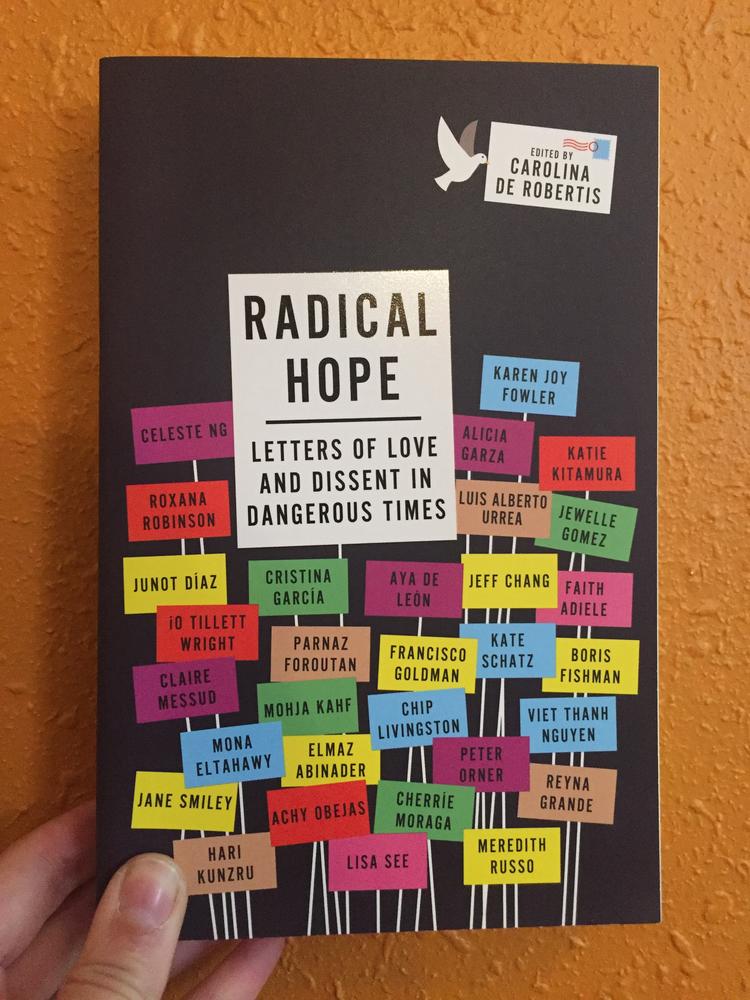 Radical Hope: Letters of Love and Dissent in Dangerous Times
Radical hope is radical because "it is directed toward a future goodness that transcends the current ability to understand what it is," according to philosopher Jonathon Lear. That radical hope, that ability and will to hope for a better future even when we can't see how we could possibly get to one or what such a future would even look like, is what Junot Diaz urges readers to hold onto in the title essay of this book, Radical Hope. This book is full of the responses to a call for love letters to remind us, in the face of the rise of fascism in the US, of what is really important.
(This book may contain a small, black sharpie mark on the bottom edge, so that it can't be returned to a different wholesaler.)
You must log in to comment.